ASUW OSHR
Staff (2018-2019)
Director of Student Health Consortium: Tammy Senior

Hi everyone! I am excited to serve as the 2018-2019 Student Health Consortium (SHC) Director alongside everyone in ASUW. I am a senior pursuing a Bachelor's of Science in Public Health-Global Health. I am involved with various campus entities including Public Health Dawgs, First Year Program, Reformed University Fellowship and Community Health Outreach. Outside of school, you can find me playing music, hiking or trying to bake something new. I am passionate about increasing access to healthcare and destigmatizing mental health. SHC is a programming entity within ASUW and I plan to increase health education efforts by partnering with others in the community and around campus. Below, I've listed my goals for this academic year for SHC. If you have any questions, concerns or ideas feel free to visit my new office in the HUB (in the 131A suite, shared with ASUW A+E) or get a hold of me via e-mail (asuwshc@uw.edu). I'm honored to get to work with some amazing interns, check out their profiles down below!
Goals for 2018-2019
1. Increase the UW student population's awareness of SHC's programming and increase RSO awareness of SHC resources
2. Encourage collaboration between health-oriented student groups
3. Destigmatize health issues and facilitate collaboration throughout campus entities to promote public health
2018 – 2019 Student Health Consortium Interns
Event Planning Interns
Intended Major:  Public Health (BS)
I am a sophomore-level undergraduate student who is pursuing a career in Public Health. I am a Vietnamese-American individual who likes to engage in cross-cultural exchange and discussion regarding social issues. In my spare time, I like to play tennis, watch thriller TV shows and listen to a wide range of music such as EDM, R&B and Pop.
Goals for 2018 – 2019
My personal goals for SHC is to increase access and inclusivity of healthcare resources to groups campus; such as international students and underrepresented minorities. I also wish to bring some of my passions and ideas to the forefront, confronting culturally stigmatized issues in mental and physical health.
Fun Fact: I used to own pet piranhas.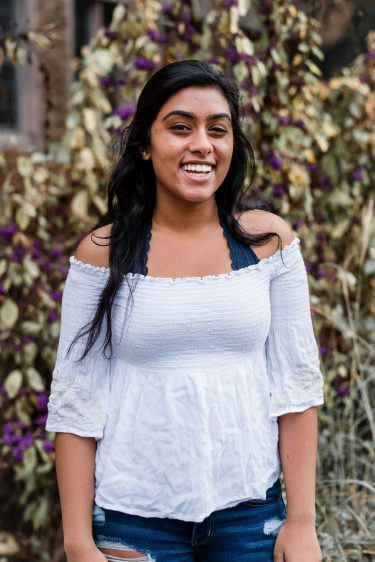 Drishti Vidyarthi
Intended Major: Public Health & Communications
In my free time, I love taking/editing photos, taking 2-hour naps, or watching Netflix. I'm also a huge cat person and a huge Miami Heat fan!!
Goals for 2018 – 2019
I hope SHC this year can have bigger events to bring more attention to self-care and healthy habits on campus. I also hope we can create a platform online with any health & wellness resources for students and a form online where students can submit personal experiences with mental health or anything else share different things or organizations that really helped them.
Fun Fact: I've never been stung by a bee or broken a bone. Hope I didn't jinx it!
Community Outreach Intern
Sajal Sanan
Major and Minor: Biology with Bioethics minor
Lover of hot chocolate, horror movies, and prioritizing 10 hours of sleep a night!
Goals for 2018 – 2019
Expand my knowledge of health-based groups/organizations and bring them together to accomplish the similar goals we share.
Fun Fact: I have been to 13 countries!
Marketing Intern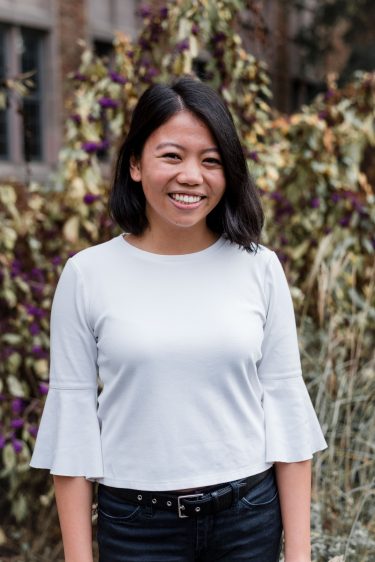 Pia Andrade
Intended Majors: Double majoring in Microbiology and Medical Laboratory Science
I've lived in Washington my entire life, so I've become accustomed to the rain and cold weather. I love skiing, snowball fights, and Christmas movies in the winter, and hiking, biking, and swimming in the summer! At home, I have two wonderful parents, a younger brother, and a loud little dog. I got into biology because of my amazing freshman biology teacher. At UW I hope to be working at a lab conducting research in biology as I want to get a Ph.D. after I graduate! I hope to be working as an immunologist in the near future.
Goals for 2018 – 2019
As the marketing intern, my main goal is to help with the destigmatization of mental and sexual issues that are common among college students today to help them understand and accept that they are still deserving of love and care just like everyone else is, and that they shouldn't feel isolated in any way. For someone to be fully healthy, their mental and physical health must be prioritized, and that is the idea that SHC stands for. My job is to advertise that idea and bring others around it to strengthen and support it, as well as build a safe community for others to join.
Fun Fact: I have worked with CRISPR/Cas9!