ASUW OSHR
Staff (2016-2017)
The Director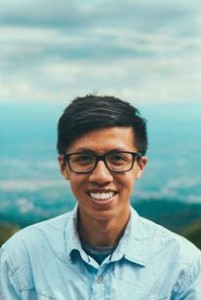 Hello, my name is Nguyen, the ASUW Student Health Consortium Director for the 2016-2017 academic year. I'm excited to have an opportunity to promote student health and well-being in collaboration with various entities on campus. Below I will list my goals for the 2016-2017 academic year and a brief introduction so you can get to know me a little better. If you have any concerns, questions, ideas, etc. feel free to visit my new office in the HUB (in the 131A suite, shared with ASUW A+E) or get a hold of me via e-mail (asuwshc@uw.edu).
Year: Fourth
Major: Public Health (B.S.)
Bio: My previous experiences in the Student Public Health Association, Summer Health Professionals Education Program (Previously known as: Summer Medical & Dental Education Program), and various Pre-Health organizations have taught me the importance of promoting health within the communities I am a part of. As the director, I have the direct honor of serving the student body by providing inclusive and intersectional health programming that will increase awareness about student health issues on our campus.
Fun Fact: I walked past Mariah Carey filming her music video for "Obsessed"
Intern Team


Angela Cai (qcai@uw.edu)
·       Year: Fourth
·      Team: Community Outreach
·       Major: Biochemistry, Minor: Microbiology
 As a student who is interested in going into the health field, I understand the impact that health problems can have on students and I think it is very important to raise awareness about issues within our community, such as stress, anxiety, depression, STDs preventions, body image, drug abuse, alcohol use, exercise, sleep, etc. I joined SHC so that I can help plan events and collaborate with community members and health-focused RSOs to educate our students at UW about these health issues. Also, with this intern opportunity, I hope to improve my communications skills, enhance my leadership skills, expand my professional network, meet other students with the same interest in healthcare, and learn about current health issues. Fun Fact: I'm afraid of all animals, even cats and dogs.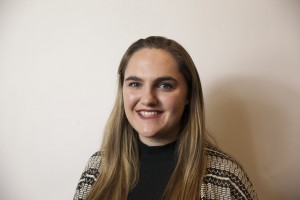 Hannah Lewis (hanlewis@uw.edu)

·       Year: Fourth
·      Team: Event Planning
·       Major: General Biology &  Public Health
 I wanted to join the Student Health Consortium because I am really passionate about student health advocacy.  I think all students should feel empowered to take control of their own health and know where to go for help when they need it and I think health programming is a really important part of that! I see the SHC as a great opportunity to engage in conversations with students about health. Fun fact: I have watched every episode of the show "Friends" more than 5 times!
Sydney Boothe (sydboo@uw.edu)
·       Year: Fourth
·      Team: Community Outreach
·       Major: Public Health
 SHC piqued my interest because of their focus on cross-campus partnerships and innovative events to spread awareness about health issues. I've been involved with some of our constituents like the Peer Health Educators and I know the importance of collaboration to get people's attention. Health promotion is not something that has to be done on an individual level and it can actually be a ton of fun to do so in creative ways at events like our Everybody Every Body Fashion Show! Fun fact: When I was a kid I wanted to be either a LEGO set designer, a professional hockey player, or an art teacher in space. Now I'm aiming to work in nutrition!
Shelby Grody (sgrody@uw.edu)
·       Year: Third
·      Team: RSO Liaison
·       Major: Psychology
I decided to join the Student Health Consortium because of my desire to help people. One of my personal goals as a student at UW is to help students live a healthier lifestyle as well as boslter a supportive community. Helping to host events such as the Pre-Health Affair and Everybody Every Body Fashion all serve as means to help improve the campus community as well as better the lives of students . I also have a great interest in mental health as Psychology major and hope to create programs and host events that will improve the mental wellbeing of students across campus.
Annie Dang (atdang21@uw.edu)
·       Year: Second
·      Team: RSO Liaison
·      Major: Public Health
I wanted to be a part of the Student Health Consortium because I have a strong passion in health. I was attracted to SHC's vision to bring light to various, interconnected components of health and provide resources for students to become more knowledgeable. Becoming part of an entity that provides health information for students, helping educate the campus on all aspects of health aligns with one of my goal as an undergraduate at UW. I strongly believe that access to health of all aspects is a basic human right and the most pressing issue to date. At the end of the day, I worry about the mental health of college students. Being a part of this entity will help me address these concerns and raise awareness. I want to ease the stress and anxiety of my fellow peers.
Iesha Ticknor (ieshaticknor@yahoo.com)
·       Year: Second
·      Team: Marketing
·       Major: Biochemistry and Public Health
I decided to join the Student Health Consortium because I believe that the organization has so much potential to help create a healthier campus for all students. I am a passionate mental health care advocate, and when I saw how much the SHC promotes this, I was totally on board! I am extremely delighted to be a part of the team this year, and cannot wait to help bring some exciting events to campus. Aside from being an intern, I am also a student mentor for the Ethnic Cultural Center, and in my free time I love playing tennis. Fun Fact: I do not like chocolate!
Khoi Ha (khoiha@uw.edu)
·      Year: Second
·      Team: Community Outreach
·      Major: Neurobiology and Public Health
During a service learning trip to Guatemala, I witnessed how the lack of healthcare access negatively impacts underserved communities. Basic resources that we take for granted can solve so many problems in those areas. This is when I saw the importance of public health and started to seek roles in my own community to begin getting exposure and experience in this field. The Student Health Consortium is the perfect opportunity for me to participate in positive change in my university's health through increasing awareness and promote preventative measures here on my own campus. In my free time, I love to work out, take photos, and hike the many trails of the Pacific Northwest! Fun fact: I turn into a puddle of emotions around dogs and I'm not ashamed. I even go as far as to greet the pup first before even acknowledging the owner.
Timothy Lantin (tmlantin@uw.edu)
·       Year: Second
·      Team: Event Planning
·       Major: Biology
Tim is a sophomore at the UW studying biology. After graduating, he aspires to go on to medical school and become a surgeon. In his free time, Tim enjoys reading, photography, appreciating art, video games, discussing scientific progress, and exploring the outdoors (a pastime that stems from his experience as an Eagle Scout). He joined the Student Health Consortium in an effort to be proactive about improving the general health of the student population through programming and education. Tim believes you should never stop learning, and when asked why he gets out of bed each morning, he replied, "The possibility that each new day could be the best day of my life."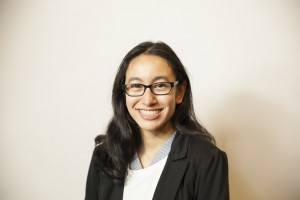 Alice Ranjan (ranjaa@uw.edu)
·       Year: First
·      Team: Marketing
·       Major: Cell/Molecular/Developmental Biology
In my senior year of high school, I took University of Washington's Global Health 101 course. I became fascinated by how "health" is not only about biological well-being but social well-being as well and that the quality of "health-care" is influenced by social, political, and economic conditions in a community. The University of Washington is now my community, and I want to help improve the quality of health for all students and to bring unity to our student body. As part of the Student Health Consortium, I will promote awareness about issues such as mental health, positive body image, and sexual consent and to empower students to seek the health-related resources they need. In the future, I plan to become a physician and pursue both clinical work as well as research. Since I am also interested in global health, I hope to travel abroad (during my undergraduate years or after graduation) and work with underprivileged communities.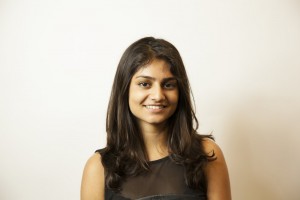 Nayana Bhatnagar (truth162@uw.edu)
·       Year: First
·      Team: Event Planning
·       Major: Biochemistry
I became involved with public health because I am passionate about community wellness and how it relates to intersectionality within the community. Through SHC I hope to better promote pre-health opportunities as well as provide resources to connect different groups that have similar medical interests with each other. In my free time I like to hike, run, and watch the Walking Dead. I am a huge Hunger Games fan and am really scared of horror movies (The Walking Dead doesn't count it's great). In the future I plan on going to medical school and hopefully working abroad at some point.