ASUW OSHR
Staff (2019-2020)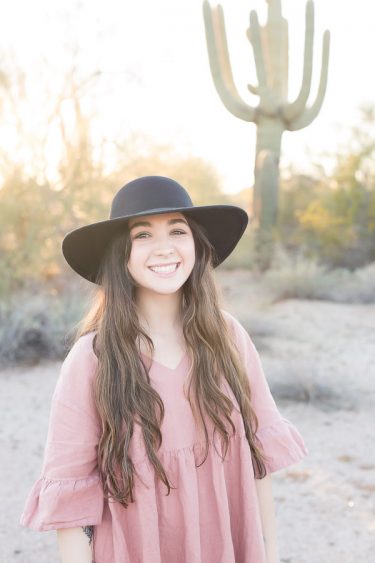 Director of Student Health Consortium: Ashley MacPherson

Year and Major: 5th year Senior, Public Health – Global Health
2019 – 2020 Student Health Consortium Interns and Specialized Leads
Event Planning Team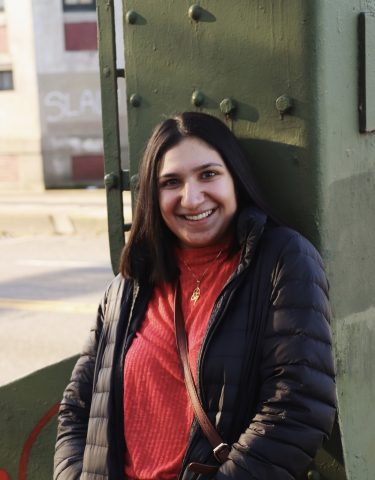 Tara Saleh
Year and Major: Sophomore, International Studies (Human Rights track)
Position: Event Planning Intern
I am really excited to be in charge of event programming for the SHC this year, my goal is to create events that speak to the genuine interests of students. In addition, my focus is to create spaces for marginalized groups, offering more opportunity and encouragement to engage with healthcare related topics. I am most looking forward to hosting more engaging events for students and inviting conversations on important and controversial healthcare issues.
I find it imperative to embed the importance of intersectionality in healthcare and feel proud to represent a group that believes the same. It has become increasingly difficult for certain marginalized groups to receive adequate healthcare and the issue is even more pressing at the age we are in college. I want to help create spaces in which people can have access, guidance and opportunity to make the best choices for themselves in the realm of healthcare.
Around campus I do research at the UW Medical Center Department of Pathology on the mitochondrial function of various tissues in relation to senescence at the Rabinovitch Laboratory. I am also an intern doing research on local human rights issues, especially immigrant rights, at the Center for Human Rights and I love to stay involved in various human rights endeavors. This year I'm also excited to be an Editor on the Jackson School of International Studies Journal and a volunteer for the Womxn's Action Commission. For the rest of the hours in the day I love to cook delicious food, dance around my apartment with friends and go to as many concerts as I can.
Fun fact: I speak Farsi fluently and I'm always down to get a cookie from Midnight Cookie Company!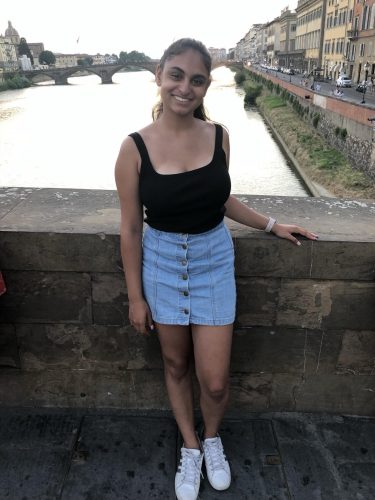 Ananya Uliyar
Year and Major: Freshman, Intended Biology Major
Position: Event Planning Specialized Lead
I am a freshman this year and my intended major is biology and pre-med.  I care about spreading awareness of mental health issues and reaching out to people who are unable to access healthcare resources. As a part of the event planning team, my goal is to show students at UW that we at SHC are here to support them as seen through the various events that we are part of. I am most excited about meeting new people and expanding my community here through the SHC. A hobby of mine is playing the piano.
Fun fact: I love to make friendship bracelets!
Cindy Lao
Year and Major: Freshman, Intended Neuroscience Major
Position: Event Planning Specialized Lead
I think it is especially essential for college students to have well-balanced mental and physical health; I look forward to planning and executing events with the team to strive toward that vision. I hope to incorporate new ideas to add more excitement and attraction to our events to promote health messages and resources to a wider audience.
Besides SHC, I am also a part of the neurobiology club and its mentorship program. I've always enjoyed dancing but have not been able to pursue it because of LIFE and I am excited that dance will be a part of my academic schedule at UW starting winter quarter.
Fun fact: I am always down to try new food and my goal is to try all the different food places on the Ave.
Marketing Team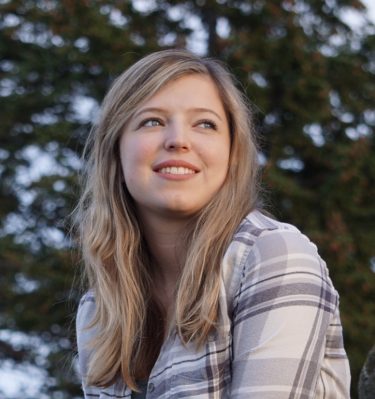 Olivia Robinson
Year and Major: Freshman, Business Administration
Position: Marketing Intern
My goals for my position focus around creating a strong brand message behind SHC and developing marketing strategies that promote a positive community presence. I'm looking forward to helping promote events that can greatly benefit students at the UW and connecting students with all the resources and opportunities that SHC has to offer.
I'm very passionate about mental health, I think it's a major aspect of your daily life because it affects your ability to learn and engage with the world. I think it's so important to be able to check in with yourself and have access to resources to help you learn more about taking care of yourself both physically and emotionally. 
I love travelling, photography, and trying new restaurants. I'm also currently involved with AIESEC, which is an organization that focuses on creating cross cultural exchanges through global volunteer opportunities and I'm also a member of the American Marketing Association. 
Fun fact: I have an identical twin sister!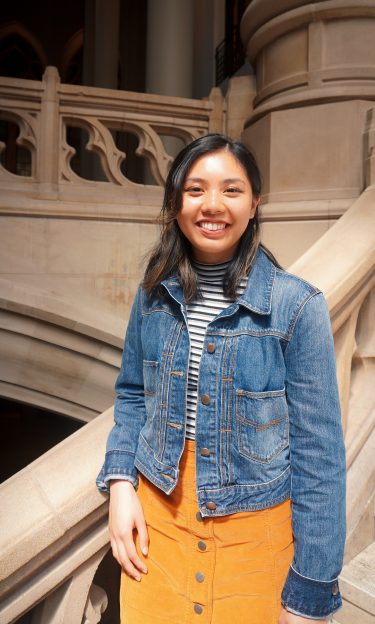 Abigail Mendoza
Year and Major: Senior, Public Health-Global Health B.A.
Position: Social Media Specialized Lead
As the social media specialized lead, I hope to make students more aware of the SHC and health resources on and off campus. While spreading awareness, I also want to have a lot of fun working with the SHC! Regarding healthcare issues, I am passionate about student mental health issues and women's health. I often feel that student mental health issues are not taken seriously  in educational settings such as universities. Being someone who is going through their own battle with health issues as a student, it is personally important to me to bring more attention to student mental health issues to better support their overall wellbeing to improve not only their university experience, but their lives outside of the educational setting as well. 
In addition to my work in the SHC I volunteer as a transfer ambassador in FYP to help fellow transfer students have a smooth transition into the university environment. I am also an administrative and organizational intern at the Plus One Foundation. When I have time, I also like writing op-eds or pieces on current health issues.
Fun fact: When I am not doing schoolwork I love playing minecraft, baking, and cooking.
Community Outreach Team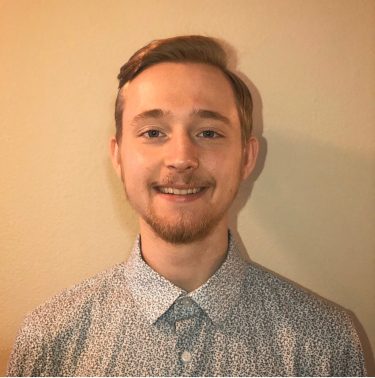 Jacob Yehling
Year and Major: Sophomore, Intended Biology with a minor in Art History
Position: Community Outreach Intern
My name is Jacob Yehling and I am the Community Outreach Intern for ASUW Student Health Consortium. I'm a sophomore here at UW and my intended major is biology and minor in art history with aspirations to be a neurologist. I love sports and love to be active. I am from Chicago and follow the White Sox, Bears, Bulls, and Blackhawks. Also, I was a gymnast for 15 years and won the Junior Olympic National Championship All-around competition in 2016. Now, I run long distance to keep fit.
Sydney Dahiyat
Year and Major: Junior, Public Health-Global Health B.S.
Position: Community Outreach Specialized Lead
I hope to get in touch with new entities that can bring students at the UW more unique opportunities to improve and be aware of their physical, mental, and emotional wellbeing. I'm most excited about meeting new people and hearing what they hope and expect from the SHC as an ASUW entity. I genuinely just want to facilitate the overall health on the UW campus for students, while also having some fun. I also hope to engage in some more public advocacy. I'm most passionate about student mental health issues, student nutrition, and I love epidemiology! I am also a hiker, songwriter, and involved with student senate and poetry club.
Fun fact: Grew up in California, studied in Switzerland for a semester. I'm also obsessed with the video game Zelda: Breath of the Wild and the US women's national soccer team.
Social Justice Team
Samia Ali
Year and Major: Junior, Physiology with a Minor in Bioethics & Humanities
Position: Social Justice Advocate Intern
I am passionate about health issues that impact the lives of disenfranchised and vulnerable populations. As a first generation Somali student on campus, I grew up in a household where the expectation was "you figure it out, as you went". As a result, health insurance, and the necessity of it was not emphasized early on. It was expensive, inaccessible, and overall a very confusing process. I am incredibly privilege now to have insurance, however many students on campus, for multiple reasons do not have this same privilege. I am passionate about awareness over this subject; from language accessibility, to general knowledge of ways to qualify for programs, the topic is never far from my mind.
The role of a social advocate is new on SHC, but it is very vital. Health and wellness should never be seen from a singular point of view; however most times it is. I am most excited to discuss the need for diversity in all facets of health. My goal as Social Justice advocate is to bring light to voices that are often marginalized in the conversation. I also hope to have a conversation on what holistic healing looks like in the conversation of wellness.
Outside of SHC I involve myself in research from multiple disciplines. I have worked at the Institute for Learning and Brain Sciences for the past two years focusing on social cognitive behavior in early developmental research. I have also been working on my own research project centered around the prevalence of cardiovascular disease risk factor in refugee populations within Seattle.
Fun Fact: I have a pet hamster named Jasmine and I am always down to show pictures of her!
ASUW Senate Team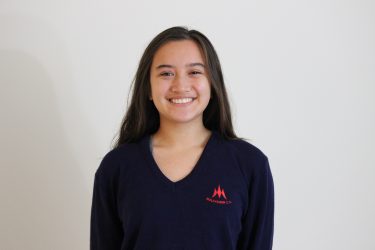 Andrea Scallon
Year and Major: Sophomore, International Studies  (Foreign Policy, Diplomacy, Peace and Security)
Position: ASUW Senate Intern
I'm excited to engage in various aspects of health while meaningfully serving the diverse student body at UW! I hope to learn a little more about how health is fundamentally interdisciplinary – intertwined with culture, social justice, health policy, and proper management. A couple goals include successfully passing health policy legislation in the UW senate, and learning how to better advocate for populations that face different challenges than I do. Healthcare issues I am passionate about include STDs, Immunization, Substance Abuse, and Immigrant Health.
I'm currently an undergraduate researcher at a UW lab studying Chlamydia Pathogenesis, and a Naturalization Interview Tutor for a Chinese immigrant social service organization! I also love running, playing piano, and walking my cat.
Fun Fact: I've lived in England and China!