ASUW SHC
Health RSOs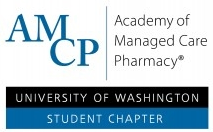 Email: uwamcp@uw.edu
The Academy of Managed Care Pharmacy is an association of pharmacists relating to the provision of pharmaceutical services in a managed care setting in order to improve the practice of pharmacy in a managed care setting and promote its progress.  They work to advance the common professional and business interests of the cooperation's members to act as a liaison between the practice of pharmacy in a managed care setting and other health professions, members of the pharmaceutical industry, academia, government agencies, and patients participating in managed health care.

Email: actminds@uw.edu
Facebook: Active Minds UW
Minds is a referral service that refers students to the school's counseling center and other local mental health services and support. Additionally, we serve as a liaison between students, the Administration, and the mental health community. We are open to all students whether you yourself are diagnosed with a mental health disorder, know someone who is, or just care about the cause!
 Al-Shifa, UW Chapter
Email: alshifa@uw.edu
The Al-Shifa Health Resource Center works to provide culturally competent, holistic healthcare to underserved communities of King County and to be leaders in creating an effective student-run health and social service model that partners with local organizations in providing community-based support for every person in the greater Seattle area.
Email: afermuw@uw.edu
Our mission is to promote diversity within the University of Washington School of Medicine (UWSOM) in order to provide culturally competent and representative future physicians for all patients and communities.
AFERM seeks to unify minority student groups as they strive to enhance the medical education at UWSOM through active recruitment of underrepresented applicants and through committed participation in the school's efforts to develop relevant curriculum and to further diversify the faculty.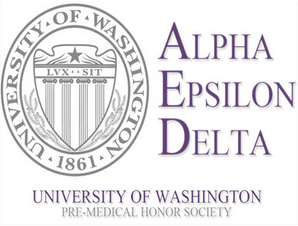 Email: aed@uw.edu
Facebook: Alpha Epsilon Delta
Alpha Epsilon Delta is the National Health Preprofessional Honor Society dedicated to the encouragement and recognition of excellence in preprofessional health scholarship, including medicine, dentistry, veterinary, and others. The Society welcomes ALL students engaged in the pursuit of a professional healthcare career. AED offers opportunities for intellectual and professional development, provides a forum for students with common interests, and extends a program of service to benefit the college/university community.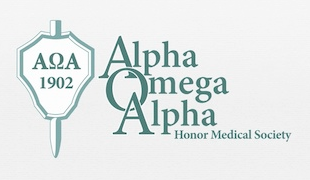 Email: aomega@uw.edu
Alpha Omega Alpha is dedicated to the belief that in the profession of medicine we will improve care for all by:
recognizing high educational achievement
honoring gifted teaching
encouraging the development of leaders in academia and the community
supporting the ideals of humanism
promoting service to others
American Medical Student Association at UW, Premedical Chapter

Email: uwamsa@uw.edu
Facebook: AMSA
The purpose of the American Medical Student Association at UW is to encourage and educate students and non-students alike on issues of national and international health concern and on fundamental aspects of the medical institution itself.
American Red Cross Club at UW

Email: redcross@uw.edu
Facebook: American Red Cross Club at UW
The American Red Cross Club at UW is a humanitarian organization led by students at The University of Washington. Our mission is to bring emergency preparedness, disaster relief, and health and safety information to UW campus and surrounding communities. We achieve these goals by providing public safety education to students, leading our fellow peers in preparing for natural disasters, and serving our communities by offering our voluntary service to local food banks and non-profit organizations. We are affiliated with the Seattle American Red Cross and serve as a collegiate chapter extension to the local area chapter.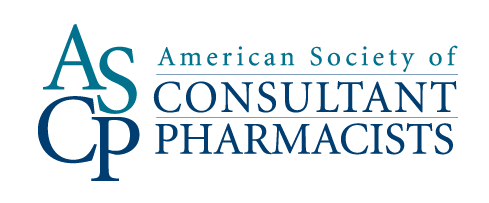 Email: ascpuw@uw.edu
Facebook: ASCPUW
ASCP is a national organization that provides leadership, education, advocacy, and resources to advance the practice of consultant and senior care pharmacy. As the UW student chapter our mission is to empower pharmacy students to enhance the quality of care for those in the geriatric population through appropriate use of medications and promotion of healthy aging. In order to do so, we promote involvement of student pharmacists in providing community service to older adults. As such, we specialize in outreach and education for the senior community.
Email: apamsa@uw.edu
Facebook: APAMSA UW
The purpose of the Asian Pacific American Medical Student Association is to represent Asian Pacific Islander Americans as a group within the health care community at the University of Washington.
Email: b2health@uw.edu
Bridges to Health is a student organization at the University of Washington School of Pharmacy. It was created to sustain and enhance current community outreach activities, promote the development of new programs, and to encourage more UWSOP students to be involved with these activities.
Chicanos/Latinos for Community Medicine
Email: ccmuw@uw.edu
Facebook: Chicanos/Latinos for Community Medicine
The CCM organization of the UW in Seattle will strive to improve the health outcomes of the underserved minority populations in our communities through education and activism while also supporting our members as we pursue future careers in the various fields of health.
Critical Development Forum

Email: criticaldevelopmentforum@gmail.com
The Critical Development Forum (CDF) is dedicated to promoting a critical dialogue between students, faculty, and professionals at the engaged in global development and global justice work. We encourage those interested in challenging poverty and inequality to reconnect with one another, critically reflect on their work through a social justice lens, and challenge themselves to move beyond good intentions.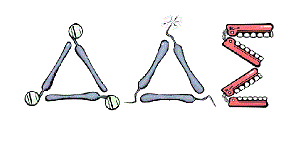 Email: dental@uw.edu
Facebook: DDS
The mission of Delta Delta Sigma is to introduce students to the dental profession and provide a helpful environment for success in their pre-dental academics. The academic road to dental school is difficult and demanding, sometimes even confusing. Delta Delta Sigma's goal is to make that journey as attainable and easy as possible. Delta Delta Sigma is open to all students of all schools and gives equal opportunities to everyone. As students, our focus is to learn about the world around us. But in addition, we need to help each other learn as well. By building a community of students with similar interests, we can work together and all achieve our goals.
Department of Rehabilitation Interdisciplinary Student Organization
Email: driso@uw.edu
Facebook: DRISO
The Interdisciplinary Student Organization strives to enhance, promote, conduct, and nurture interdisciplinary collaboration within the Department of Rehabilitation.
Email:  cameronjsthilaire@gmail.com
Facebook: Education Transforming Community Health
ETCH is an all-volunteer project run by health science students and community members that provides accessible and client-driven preventive health education programming, to homeless adults at the URBAN REST STOP and ADULT DAY CENTER in downtown Seattle.
Through community partnerships, we will create health education curriculum that bridges evidence-based practice and the voices of the many homeless communities in Seattle. These partnerships aim to be a resource that provides knowledge, skills, and tools to improve the quality of each participant's life and community. We commit to practice and promote mutual respect that actively challenges racism, classism, sexism, and heterosexism. We will educate our student volunteers on issues facing the urban underserved and inspire a lifelong commitment to social change.
Email: fmig@uw.edu
Facebook: FMIG
The purpose of the Family Medicine Interest Group is to promote a greater understanding of Family Medicine for medical students.
Food Group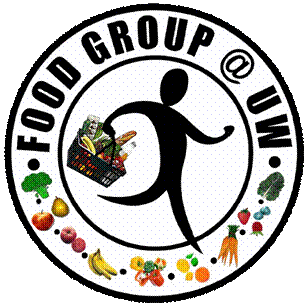 Email: foodgrp@uw.edu
Food Group at University of Washington promotes and raises awareness of nutrition on campus and the greater Seattle area. We aim to increase access to nutrition information for students, conduct educational outreach, and fundraise with promotional messages.
Global Architecture Brigade
Email: archbrigadeatuw@gmail.com
Global Architecture Brigades is a part of the international non profit Global Brigades, the world's largest student-led health and sustainable development organization. The UW Architecture Brigades' focus is primarily on international development and global health. During the summer of 2012, the brigade team will build a healthcare clinic in a town where the nearest one is currently over two hours away. The UW Chapter aims to look critically at our work in global development and strives to move beyond simple good intentions to sustainable and meaningful development work.
Global Dental Brigades UW Chapter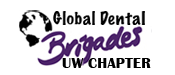 Email: gbdentuw@uw.edu
Facebook: UWGDB
The mission of the Global Dental Brigades is to connect a diverse background of UW pre-dental students with dental students and dentists in an effort to promote effective, accessible and sustainable oral care in underserved populations, both foreign and domestic, where access to dental care is limited.

Email: gmbuw@uw.edu
Facebook: UWGMB
Global Medical Brigades develops sustainable health initiatives and provides relief where there is limited access to health care. Global Medical Brigades is just one part of the Global Brigades organization. Other programs include dental, public health, water, environmental, architecture, law, business, and microfinance. Together, these programs make up the world's largest student-led development organization and work off each other since there are many overlapping factors of our work.
For Global Medical Brigades, students and recruited health professionals travel together to rural villages to provide free health care and conduct health education workshops to empower local leaders. We are in our fourth year at the University of Washington and on our most recent brigade served over 2,600 patients. Our first brigade at the UW in 2008 took around 30 students to Honduras and our program has grown tremendously ever since. We are proud to be one of Global Medical Brigades' strongest and largest university chapters. We work in conjunction with other affiliate universities to continually serve communities and to keep track of community ailments and statistics.

Email: gphb@uw.edu
Facebook: UWGPHB
The Global Health Brigades is an international non-profit organization that provides preventive health care, through education and reconstruction of surveyed homes, that address the needs of villages in impoverished countries.  They are committed  to improving the quality of life to enable communities to increase control over and improve their health in Honduran communities.
UW Global Health Group
Email: uwghg@uw.edu
The Global Health Group (GHG) of the University of Washington School of Medicine promotes medical student research and clinical experiences to benefit underserved populations worldwide. The GHG is committed to forming long-term, reciprocal relationships with physicians at the UWSOM and other affiliated sites who are actively involved in global health, who are excited and motivated to work with medical students, and who are willing to provide support for medical students to pursue research or clinical experiences overseas.
Email: uwgwb@uw.edu
Facebook: Global Water Brigades
Water Brigades is a movement of passionate students and professional volunteers from around the world dedicated to improving access to clean water and sanitation. Our mission is to unite students and under-resourced communities to develop and implement water projects through community assessments, water quality monitoring, water treatment, infrastructure development, community leader training, good hygiene, sanitation, and water education. We implement water systems to help prevent water related illness in communities with limited access to clean water. With a sufficient quantity of properly treated water, community members can cut off the connection between water and illness, and ultimately live healthier more productive lives.

Email: globemed@uw.edu
Facebook: UW GlobeMed
The GlobeMed mission aims to strengthen the movement for global health equity by empowering students and communities to work together to improve the health of the impoverished around the world. We believe that health is a human right and a matter of social justice. Through our involvement today, we commit to a life of leadership in global health and social justice.
Hand2Hand
Email: h2h@uw.edu
Hand2Hand lends a hand to address health issues and promote health in the under-served community. This includes but is not limited to: the homeless, victims of domestic violence, and special education.
Email: lmanriquez@gmail.com
Facebook: Health Equity Circle
The Health Equity Circle is an interdisciplinary organization of University of Washington students and community members focused on creating Health Equity. We believe that for a society to be healthy it must be equitable and that an equitable society is truly healthy. The question of equity, or justice, cannot be separated from health. Therefore, our mission is threefold: – To bring students and community members together in an interdisciplinary setting – To educate students and community members about Health Equity – To take action on Health Equity issues through developing relationships on campus and in the larger community
Health Services Student Association 
Email: hssa@uw.edu
HSSA aims to promote social, academic, and professional experiences for health services students at the University of Washington.

Facebook: HCASB
HCASB participants will be involved in a variety of experiences! Last year, experiences ranged from spending considerable amounts of time interacting with patients, helping doctors to diagnose patients, assisting in the pharmacy, attending house calls, watching biopsies, volunteering in a diabetes unit, and observing in a wide range of settings from dental clinics to emergency rooms. Students were able to shadow nurses, orthopedic surgeons, cardiologists, optometrists, dentists, and many other healthcare professionals. Moreover, participants were able to experience what it is like to work in a rural or underserved community, areas which could benefit from additional medical practitioners. HCASB participant SG reflects,
"This spring break was very rewarding and a huge eye-opener for me. Never before had I considered going into rural medicine. Now, it is a possibility."
HCASB this year will provide a healthcare shadowing experience available for a variety of pre-health concentrations, including pre-medical, pre-dental, pre-nursing, and pre-pharmacy students, among others!
Help, Learn & Discover Volunteer Abroad
Email: hlduw@uw.edu
The purpose of this organization is to raise money and awareness to help combat global health and income disparities.
Hispanic Student Dental Association
Email: uwhda@uw.edu
Facebook: HSDA
The purpose of the Hispanic Student Dental Association is to provide mentoring for predental Hispanic students and to encourage Hispanic youth to pursue health careers, to contribute to access to oral health care and education for Hispanic communities in need of care and to form professional relationships.
HIV Awareness and Research Exposed
Email: hivarex@uw.edu
Facebook: HIV Awareness
We wish to transform lives through HIV/AIDS care advocation, research and community awareness. This shall be accomplished by self-motivated individual research projects.
The Hope Heart Institute Seattle Outreach Committee- UW Chapter
Email: hheart@uw.edu
The purpose of the Hope Heart Institute Seattle Outreach Committee is to connect the Hope Heart Institute with the UW community in order to build a stronger volunteer group.
Humanities in Medicine
Email: humedi@uw.edu
To provide a venue to engage the connections between the humanities and medicine amongst peers, staff and faculty and promote the value of a humanistic foundation to enrich the practice of medicine.
Husky EMS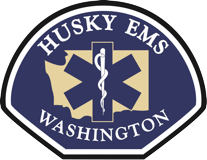 Email:  huskyems@u.washington.edu
Our aim is to bring attention to the issues of sudden illness and emergency response on campus. We are especially committed to training students to respond in an autonomous and effective manner to sudden medical emergencies on campus. We are also actively working to create volunteer opportunities for students to serve the university community as part of a campus emergency response program.
Huskies United in Giving for Seattle Children's Hospital
Email: hug4ch@uw.edu
It shall be the purpose of this organization to provide UW students an opportunity to get involved with and support Seattle Children's Hospital through fundraisers, drives, and volunteer work both within and outside of the hospital.
Kappa Psi Pharmaceutical Fraternity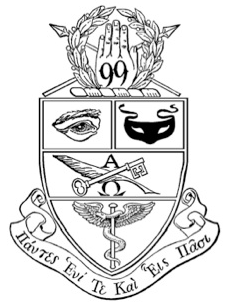 Email: kappapsi@uw.edu
The purpose of the Kappa Psi Pharmaceutical Fraternity is to develop industry, sobriety, and fellowship; to foster high ideals, scholarship, and pharmaceutical research; to inspire pride in the profession of pharmacy.
Lambda Kappa Sigma Professional Pharmacy Fraternity: Chi Chapter 
Email: pharmlks@uw.edu
The LKS mission is to promote the profession of pharmacy and to advance within the profession by developing its members as individuals and leaders.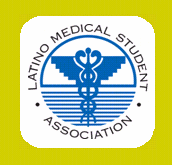 Email: lmsa@uw.edu
The Latino Medical Student Association (LMSA) is a network of students, alumni and health professionals whose mission is to promote the development of Latino students through educational, volunteer, professional and networking opportunities to foster diversity, higher education and the improvement of the Latino Community.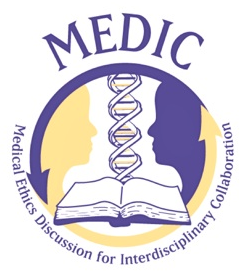 Email: medicuw@uw.edu
We are a club at the University of Washington, facilitating weekly discussions where individuals can debate and discuss current issues in bioethics.  We hope these discussions help our members and the public gain a better understanding of the ethical ramifications at play in these modern issues.
Medical Student Association
Email: sommsa@uw.edu
The mission of the Medical Student Association is to provide assistance to students of UWSOM by organizing and promoting activities that benefit the social and service environment of the students of UWSOM.

Email: ms4cuw@uw.edu
Medical Students for Choice® (MSFC) is dedicated to ensuring that women receive the full range of reproductive healthcare choices. MSFC recognizes that one of the greatest obstacles to safe and legal abortion is the absence of trained providers. As medical students, we work to make reproductive health care, including abortion, a part of standard medical education and residency training.
Medicine Wheel Society
Email: medwheel@uw.edu
Our purpose is to increase awareness of Native American health issues and foster the well being of the Native community in the King County area.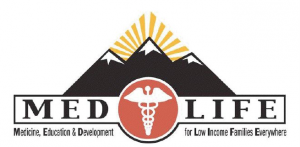 Email: medlife@uw.edu
MEDLIFE's mission is to help families achieve greater freedom from the constraints of poverty, empowering them to live healthier lives. Our patients did not choose to be poor, but they have chosen to strive toward a better life; MEDLIFE stands beside them in this pursuit. We aim to achieve this goal through partnering with motivated individuals in poor communities working to improve their access to MEDs: Medicine, Education and community Development. MEDLIFE believes access to quality healthcare is a basic human right. To this end, we commit our time, resources, knowledge and hope to bring Medicine, Education and Development to Low Income Families Everywhere.

Email: mapsuw@uw.edu
MAPS at the University of Washington is dedicated to helping underrepresented individuals realize their potential in health care fields. Through our community service and support, we are committed to promoting and enhancing health among minorities, which enables us to educate ourselves so we can better address health concerns.
National Student Speech Language Hearing Association
Email: nsslha00@uw.edu
The National Student Speech Language Hearing Association (NSSLHA) is a pre-professional membership association for students interested in the study of communication/hearing sciences and disorders.
Network for Doctoral Students in Nursing 
Email: neds@uw.edu
The purpose of the Network for Doctoral Students in Nursing is to promote collaborative, supportive relationships and resource sharing opportunities among doctoral (PhD and DNP) students in the University of Washington School of Nursing.
Obstetrics and Gynecology Interest Group
The purpose of the Obstetrics and Gynecology Interest Group is to expose medical students to the field of Obstetrics and Gynecology

Email: opsmile@uw.edu
In 20 years, Operation Smile's volunteers have provided free reconstructive surgery to tens of thousands of children and young adults in more than 20 developing countries and the United States, bringing them new hope and new lives. To recognize the outstanding contributions Operation Smile has made to alleviate human suffering, the first Conrad N. Hilton Humanitarian Prize was awarded to Operation Smile in 1996. In 1999, Operation Smile was awarded the Kellog's Hannah Neil World of Children Award, the first and only international award to recognize those who selflessly commit themselves to children. For nine weeks in 1999, Operation Smile conducted World Journey of Hope '99, the largest-ever surgical mission dedicated to correcting cleft lips and cleft palates, bringing care to more than 5,000 children in 18 countries and the United States.
Organization of Student Social Workers
Email: ossw@uw.edu
The Organization of Student Social Workers provides resources and services to support social issues, promote social ethics, values, and camaraderie between administration, faculty, and students as we as ll within the community.
Email: ossmig@uw.edu
The Orthopaedic Surgery and Sports Medicine Interest Group (OSSMIG) serves to provide University of Washington Medical Students with opportunities to learn about and experience the fields of Orthopaedic Surgery and Sports Medicine.  Throughout the course of the year we will be coordinating various activities that allow students to interact with Residents and Faculty in Orthopaedic Surgery and to explore their interests in the specialties.  This year we hope to increase OSSMIG's peer mentoring capacity by having regular events with upperclass students who plan to match (or have matched) in Orthopaedic Surgery.  We also plan to host opportunities for hands on learning by coordinating several operative anatomy and musculoskeletal exam workshops.  If you have any interest in exploring or pursuing a career in Orthopaedic Surgery and/or Sports Medicine, we look forward to meeting you and your participation in OSSMIG events.
Email: osleruw@uw.edu
The Osler Club, named after Sir William Osler, is an internal medicine interest group for University of Washington School of Medicine students. Its purpose is to provide students with the opportunity to learn about internal medicine, both as a primary care and subspecialty field. In addition, club meetings expose students to medical topics typically encountered by internists. The club also provides time to socialize and have fun.
The club provides first and second year medical students the opportunity to attend morning medicine rounds at three area hospitals, UWMC, Harborview, and Providence. This allows students to gain clinical exposure and informs them as to the role and expectations they will have during their medicine clerkships.
Pediatric Interest Group
Email: uwpig@uw.edu
The purpose of the Pediatric Interest Group is to encourage the matriculation of the best and brightest medical students into the fields of medicine concerned with the care of children.
Email: plsuw@uw.edu
The mission of Phi Lambda Sigma is to support pharmacy leadership development by recognizing leaders and fostering leadership development.
Physical Therapy Student Organization
Email: rehabjob@uw.edu
It shall be the purpose of this organization to promote the social aspect of the Rehabilitation Medicine Department, and to raise money and conduct activities associated with the graduation of our classes.
Pre-Pharmacy Club
Email: prepharm@uw.edu
The Pre-Pharmacy Club's mission is to serve as an informational and resource center for students regarding the pharmacy profession and application process.
Pre-Physical Therapy Club at the University of Washington
Email: prept@uw.edu
The purpose of this club will be to educate individuals about the profession of Physical Therapy and aid them in becoming well-rounded graduate school applicants. This will be accomplished through numerous presentations from (but not limited to) admissions.
Professional Organization of Nursing Students
Email: ponsuw@uw.edu
The Professional Organization of Nursing Students is a student-driven group that fosters support and communication with nursing students, faculty, and the community.
Prosthetic and Orthotic Student Association (POSA)
Email: posa@uw.edu
The purpose of this club is to educate the University population about the Prosthetics and Orthotics field, and to do community outreach both locally and globally.
Psychiatry and Neurology Interest Group
Email: psyneuro@uw.edu
The purpose of the Psychiatry and Neurology Interest Group is to provide medical students with opportunities to learn more about the fields of psychiatry and neurology and to participate in clinical and community service activities.
Radiology Interest Group
Email: rig@uw.edu
The purpose of this club is to promote interest in the field of radiology. The Radiology Interest Group at UW strives to provide an avenue through which medical students can explore a career in radiology, as well as facilitate interactions of students.

Email: rhochi@uw.edu
The Rho Chi Society, Pharmacy's academic honor society, encourages and recognizes excellence in intellectual achievement and fosters fellowship among its members. Further, the Society encourages high standards of conduct and character, and advocated critical inquiry in all aspects of pharmacy. The Rho Chi Society will achieve universal cognition of its members as lifelong intellectual leaders in pharmacy.  As a community of scholars, the Society will instill the desire to pursue intellectual excellence and critical inquiry to advance the profession.
Email: uwhsroto@uw.edu
Rotaract is an international program for young adults who want to make a difference. Rotaract at the University of Washington, Health Sciences welcomes all interested individuals to be members. Rotaract was founded in 1968 by Rotary International, an association of clubs made up of service-minded business and professional leaders.
Today, there are more than 7,300 Rotary club-sponsored Rotaract clubs with some 170,000 members known as "Rotaractors" in over 150 countries. Clubs are either based in the community or in a university. Rotaract clubs enable Rotaractors to grow personally and professionally, address community needs, and promote international understanding through friendship and service.
Rural Health Education
Email: healthwa@uw.edu
The purpose of Rural Health Education is to educate individuals living in impoverished, rural areas of Washington state about their risk for chronic diseases.
School of Dentistry Class of 2012 at the University of Washington
The purpose of the School of Dentistry Class of 2012 at the University of Washington is to promote unity within the class and organize social events while maintaining and education and professional experience.
School of Dentistry Class of 2015 at the University of Washington
Email: uwsod15@uw.edu
The purpose of the School of Dentistry Class of 2012 at the University of Washington is to inform and interact with the community with respect to oral health issues and concerns. Additionally, this organization promotes class involvement and a high degree of professionalism.
School of Dentistry Student Council at the University of Washington
Email: uowsc@uw.edu
The purpose of the School of Dentistry Student Council at the University of Washington is to represent the voice of the student body and act to mediate between administration/faculty and students.
School of Nursing Diversity Awareness Group
Email: sondawg@uw.edu
The purpose of this group is to promote diversity among students, staff, faculty, and pre-nursing students through outreach, support, mentorship, and opportunities for community service.
Service Learning in Adolescent Medicine
Email: slam@uw.edu
Service Learning in Adolescent Medicine aims to promote the positive interactions between UWSOM students and adolescents through educational outreach, tutoring, and service at local shelters. The goal is to create opportunities for medical students to engage in the adolescent population and further their abilities to communicate and interact with this population in productive fashion while providing a valuable service to the youth involved.
SKY at UW
Email: skyclub@uw.edu.
SKY@UW is a yoga & meditation student club at University of Washington , Seattle. We organize wellness/ leadership workshops where we teach breath based tools that are scientifically proven to reduce anxiety, improve social connection and boost mental / physical well-being.
Our aim is to make UW a stress free campus – we are open to all students/ staff and want to create a diverse positive community on campus! Whether you are stressed, looking to relax or just want to talk to someone, we are always there for you!
We also organize field trips, networking events and yoga mixers for students, please follow our page www.facebook.com/skyatuw for regular updates.
Soy Bean Club
Email: soybean@uw.edu
The purpose of SBC is to find nutritional fact of soybean and how it will effect human's health. We will study the use of soybean in many ways which includes the means of cooking, cosmetic product, etc.

Email: sehauw@uw.edu
The University of Washington's (UW) Student Environmental Health Association (SEHA) is committed to the betterment of the nation's health through control of the environment. We aim to:
promote environmental health education
involve our members in the social, moral, and ethical obligations of the profession of environmental health
assist in improving and understanding world environmental health problems
contribute to the welfare of environmental health students
Student Health Advisory Quorum
Email: shaq@uw.edu
We help the campus make informed, voluntary, health promoting behavior choices by creating events and collaborating with other campus health organizations.

Email: snma@uw.edu
The SNMA commits to the empowerment of its members to take proactive steps to address minority health issues through advocacy and community service. As such, SNMA works to promote the professional development of its members, so that they may have the potential for being the underrepresented minority (URM) health leaders of tomorrow. SNMA commits to providing URM pre-health students with knowledge, skills and experiences that are both pre-requisite and concomitant to professional participation in the health care industry. SNMA commits to actively engaging in health advocacy to address inequities in medical education; racial/ethnic health disparities; and injustices in U.S. domestic and foreign health policy. SNMA will work to ensure equity in health care, serve as community health advocates, succeed as leaders in academic medicine, and direct health policy change.
Student Occupational Therapy Association
Email: sota@uw.edu
The purpose of this organization to provide communication between students and faculty, allow for interaction between first and second year students, organize additional educational opportunities for students in the organization, and promote the SOTA.

Email: spha@uw.edu
SPHA is an official student group whose purpose is to integrate and unify students across the multiple graduate and undergraduate departments and programs at the UW School of Public Health (SPH), and to create a consolidated voice to address student concerns as they arise.  We seek to promote a positive educational experience for all students by creating interdisciplinary learning experiences; encouraging open communication between departments and between students, the Dean's Office, and other SPH decision-making bodies; and promoting cross-departmental social interaction for the purposes of enjoyment and networking.
Email: uwsitc@u.washington.edu
Students in the Community is an interprofessional group of students at the University of Washington. We maintain the SITC-Aloha Health Outreach Center at Aloha Inn, a transitional housing facility for the homeless in King County. We also organize Patient Education and Health Promotion events and programs (at Aloha Inn, Women's Resource Center, and Urban Reststop), and Student Education and Advocacy opportunities (on campus and throughout the community). We welcome all UW students to participate in patient education, health promotion, student education and advocacy.
Team FARA
Email: teamfara@uw.edu
Team FARA is an organization at the UW whose mission is to raise awareness of Friedreich's Ataxia, a degenerative neuro-muscular disease. We hope to bring people together to reach out to the university and the community at large.
Email: uwsig@uw.edu
The purpose of SIG is to promote student interest in surgery, network with surgeons in various subspecialties and maintain mentoring relationships with surgeons in the Department of Surgery at the University of Washington and in private practice.

Email: teethuw@uw.edu
This is a group focused on helping students from lower socio-economic status gain admission into dental school. Through summer programs, internships, mentors, a student support system, and a passion to contribute to underserved communities, TEETH is helping to guide present leaders into tomorrows Dentists.
Team HBV
Email: teamhbv@uw.edu
Team HBV is the outreach arm of the Jade Ribbon Campaign. Our mission is to increase awareness of the dangers of Hepatitis B and liver cancer as a collegiate chapter based out of the Asian Liver Center.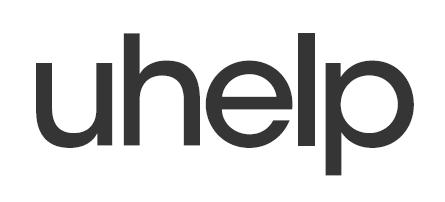 Email: uhelp@uw.edu
University Health Education Leadership program (UHELP) is a student-based group that is dedicated to promoting health wellness to the UW population through quarterly article and events, and presentations on the subject ranging from alcohol, sexual health, stress management, to nutrition. We are a part of the national peer education network, called BACCHUS. We also sell bike safety equipment and condoms at our office, and all students in the program are trained and certified to be a peer health educator through a general study course on campus.
 Email: uppow@uw.edu
The purpose of the Unified Professional Pharmacy Organizations of Washington is to provide students with professional pharmacy representation and allow for pharmacy advocacy and patient care in the community.
United Against Infectious Diseases (UAID), UW Chapter
Email: uaid@uw.edu
United Against Infectious Diseases (UAID) is a volunteer organization that empowers domestic and international communities to make our world a better, healthier place through awareness, prevention, and treatment of infectious diseases.
VIDA at UW
Email: vidauw@uw.edu
Vida is a non-profit humanitarian volunteer program that offers hands on international global health experiences to students and health professionals providing free health care to improve the quality of life for impoverished people in Central America.
Vietnam Health Clinic Dental
Email: vhcd@uw.edu
The mission of the Vietnam Health Clinic Dental is to provide free basic dental care and education to the underserved populations throughout rural Vietnam by holding free mobile dental clinics.

Email: vpoc@uw.edu
As a pre-health organization, we aim to provide support to the undergraduate students of the University of Washington who are interested in a career in optometry. VPOC will not only guide students who have already decided a career in optometry, but also help those who are undecided to consider this medical profession.
Our main goal is to give students the opportunity to learn and explore this medical profession by educating members about the optometry career, and how to start their career path in optometry. In addition, we hope to use VPOC as a gateway to other resources that students may benefit from that would otherwise be inaccessible without a supporting organization.
VPOC also strives to help students understand the optometry community around University of Washington. We recognize the importance of gaining experience and personal insight into a career and thus, hopes to provide students the opportunity to interact with certified optometrists who will be able to provide additional support.
VOX / Voices for Planned Parenthood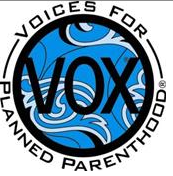 Email: uwvox@uw.edu
VOX exists to educate the UW community about reproductive health and rights, to translate increased awareness into pro-choice activism on campus, and to serve as a coalition partner to state, national and international reproductive rights efforts. We support full access to comprehensive reproductive and complementary health care services, advocate public policies that ensure these rights, and support access to accurate programs that enhance understanding of human sexuality.

The Wilderness Medicine Interest Group is a student-run organization of the University of Washington. It is for students at the University of Washington School of Medicine. Our mission is to establish and support the development of a vibrant wilderness medicine community at the University of Washington by offering events that focus on awareness, education, skills training, teamwork, and service, promoting participation in wilderness medicine research, and providing a networking platform to foster experiential education and leadership opportunities within national wilderness medicine organizations.